Promote your Listings & Boost your Leads
Why you'll love Trulia Pro
Jennifer Taylor
(415) 555-5555
Boost your listings and get more traffic
Drive more attention to your clients' homes by boosting them in Trulia search results. A contact info bar also appears with your listing on the search results page.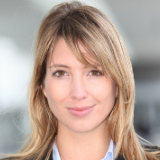 Jennifer Taylor
(415) 555-5555

Capture more buyer leads
Add a prominent lead form to your listings and connect with more homebuyers. Your photo and business info are included on the form.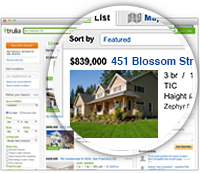 Gain exclusivity with ad-free listings
Featuring your listings gives you full exclusivity and removes other real estate professionals' advertising from the listing details page.
Trulia Pro Plans and Pricing
Ad-free Featured Listings
1
3
10

Gain exclusivity on your listings. Advertising from other agents or brokers is removed.

Listing Boost

Boost your listings to the top of Trulia's search results and add a contact information bar with your phone number on Trulia's search results page.

Lead Insight

Easily identify serious buyers with additional lead info. Details may include move timeframe, pre-approval status and if the buyer is already working with an agent.

See how it works.

Lead Alerts

Receive a text message or phone call when you receive a lead. Listen to messages, calls, and manage leads all in one place using your personal Trulia phone number.

Pro Membership Badge

Stand out everywhere you appear on Trulia with a Pro membership badge.
Have more than 10 listings?
Plans are available for top agents. Call 888-553-9084.
Have questions?
Mon-Fri 9am-7.30pm EST Sat 11am-3pm EST
What agents are saying
I get direct buyer leads, which have resulted in closings — no referral fee!
Trulia helps me market myself and has become one of my best sources for new quality real estate leads.
I've already closed 2 homes in the short period of time I've been using Trulia Pro.
Home buyers start their search on Trulia
35M

Monthly visitors 1

65%

Don't have an agent 2

70%

Will move in 6 months 2

65%

Don't visit Realtor.com 1
Omniture and Google Analytics, Q3 2013
Trulia Lead Form Questionnaire, Q2 2013
ComScore, August 2013